Our Board of Directors 2019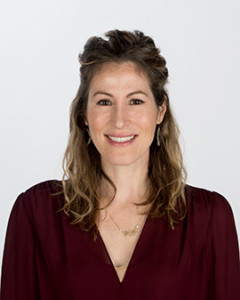 Keri Potts, Board President
A native of Smithtown, N.Y. (Long Island), Keri Potts is ESPN's senior director, communications, responsible for setting the strategic communications efforts for all college sports event and studio content. In almost 15 years at ESPN, she has publicized properties ranging from the NFL and NBA, to ESPN Films and its inaugural slate of the award-winning 30 for 30 documentary series, The ESPYS and the launch of espnW, ESPN's first dedicated women's business. She joined ESPN from the NCAA in 2003 where she had served as a writer and editor.
Potts was co-captain of the Syracuse University women's volleyball team and remains its first and only first-team Academic All-American, graduating with her B.S. and M.S. from Syracuse University's S.I. Newhouse School of Public Communications.
Beyond sports, Potts is known for her work the past six years as a victims' advocate, a national anti-sexual violence speaker and rape crisis counselor, having chronicled her own assault and international prosecution of her attacker in 2008, for Marie Claire magazine, the Travel Channel and Discovery ID, and on her blog afightbackwoman.com. Potts has served as a victims advocate for the Milford Rape Crisis Center (Milford, Conn.), Atlanta's Grady Memorial Hospital and now volunteers with the Gwinnett Rape Crisis Center in Georgia. She also serves on the Diversity & Inclusion Council of the NBA's Atlanta Hawks. In 2017, she was named ESPN's Volunteer of the Year.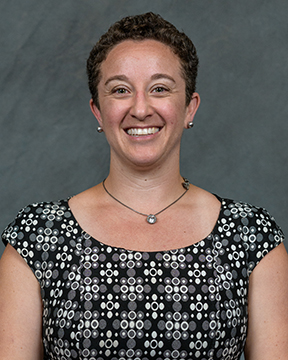 Shoshanna Engel, Vice President
Shoshanna currently serves as Associate Athletic Director for Compliance at Georgia Tech. In this role, she provides oversight for governance and compliance, coordinates all activities of the Georgia Tech Athletic Association Board of Trustees, serves as Deputy Title IX Coordinator and provides leadership in diversity, equity, and inclusion. Shoshanna's work enables her to facilitate partnerships and collaboration across Georgia Tech and beyond in the areas of health and welfare, student life, and campus safety, among others. Shoshanna is a member of the National Association for Athletics Compliance Board of Directors and is actively involved in many NCAA initiatives.
After growing up in Louisville, KY, Shoshanna pursued a degree in political science at Yale University. She was captain of the gymnastics team, receiving Academic All American honors prior to pursuing her master's degree in sport administration from the University of North Carolina at Chapel Hill.
Shoshanna's became engaged with and joined the Pathways team in 2018. Her passion for Pathways' beliefs – mutual respect, open communication, and individual empowerment – prompted her to take action with Pathways.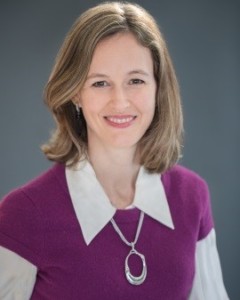 Karen Lewis, M.D.
Karen grew up in Ft. Worth, Texas, went to Stanford University in Palo Alto, CA, and graduated from Baylor College of Medicine in Houston, TX. Shortly after she completed residency training in Pediatrics, her husband's job took them to Amsterdam, the Netherlands, where she learned to speak Dutch and completed a year of residency to be a certified Dutch pediatrician. While living abroad, Karen volunteered with the American Women's Club of Amsterdam and with the Federation of American Women's Clubs Overseas (FAWCO), and learned about Paula Lucas' work with Pathways to Safety International as she was recommending it to victims of domestic violence abroad. After returning to the US in 2008, she met Paula in person and began collaborating with her, which led to many trainings overseas as well as Karen's joining the Pathways Board in 2009. In 2013, she stepped up to the role of President of the Board. She currently lives in Cornelius, NC with her husband and two daughters.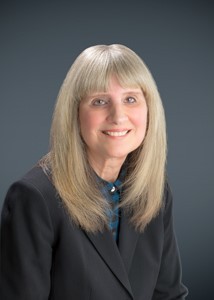 Carollyn Farrar, Board Secretary
Carollyn, a native of San Francisco, California, graduated with a degree in English literature from San Francisco State University. She began her writing career in the banking compliance industry. Her husband's job took them to the Pacific Northwest, where she now resides in Portland, Oregon, as a Senior Marketing Program Manager. Carollyn's interest in serving the needs of women and children began as a team building arts project and blossomed into a fifteen year seat on the Board of Directors for Kids on the Block Awareness Program. There, she served in several executive positions. Carollyn also served for six years as Board President of the Hollywood Farmers Market. Carollyn joined the Pathways board in 2012 and currently serves as the Secretary. Carollyn is an Associate member of American Writers and Artists Institute, and serves on her company's Women's Network board of directors. She is the mother of one daughter and grandmother of three young boys.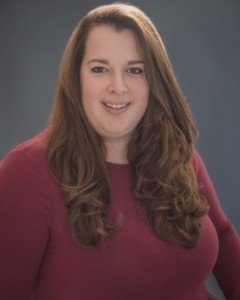 Laura Cook
Laura is the Director of the Financial Crime Resource Center and Deputy Director of the National Crime Victim Bar Association (NCVBA), both of which are programs of the National Center for Victims of Crime. She began her work with the National Center shortly after graduating from Temple University's Beasley School of Law in May of 2013. She received her bachelor's degree from the University of Pittsburgh in 2009, studying psychology and English literature. Laura has traveled throughout the country training advocates on financial fraud, and has coordinated multiple webinars addressing how financial crime impacts domestic violence, tribal communities, and minorities. Laura also runs the Attorney Referral Service, providing advocacy and collecting information from crime victims, and referring them to attorneys nationwide with experience representing victims in civil litigation. Laura works many other programs of the National Center for Victims of Crime as well, including the Stalking Resource Center, the Victim Connect Resource Helpline, and the DC Domestic Violence Hotline. She loves to travel, and spent a summer during law school in New Delhi, India, working with the Human Rights Law Network. Laura joined the Pathways board in the Spring of 2016 after meeting Paula Lucas at a fundraising event. Because of her experience working with crime victims within the US, she is excited to assist with such work on a more global level.
Lauren Dolak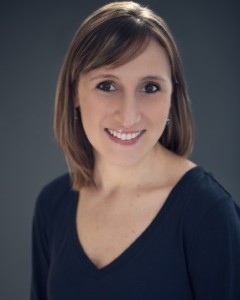 Lauren was born and raised in Annapolis, MD. After graduating from Pepperdine University in Malibu, California, Lauren returned to the East Coast and earned a master's degree in Biohazardous Threat Agents and Emerging Infectious Diseases from Georgetown University. Over the last decade, Lauren has built a career in Program Management and Resource Development. Lauren joined the Pathways Board of Directors in 2016. Throughout her education and career, Lauren has been committed to addressing issues affecting women and youth. In addition to serving on the Pathways Board, Lauren currently serves as the Director of Resource Development at a nonprofit focused on developing products to improve women's health. Lauren previously served as Fundraising Chair for the Young Advocates of the Boys & Girls Clubs of Annapolis & Anne Arundel County. Lauren is the proud mother of a little girl.
Kathya Acuña
Kathya is a business transformation consultant with a passion for human-centered storytelling. Over the past 10 years, Kathy has worked in a variety of roles– from finances to marketing. Her strength is focusing efforts around business goals, crafting compelling stories to get alignment, and working across teams to get traction that deliver business results. Kathya shares Pathway's vision of a global network empowering people to survive gender-based violence and access services from anywhere. She joined the Pathways board in May of 2019.
Emily Williams
Bio coming soon