Anna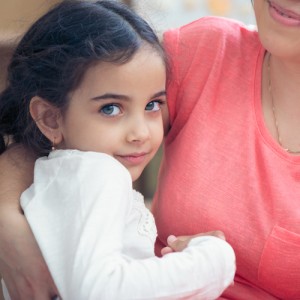 While studying journalism in college, I met a man that loved to travel as much as I did. We dated for 6 months and married. He graduated before me and was offered a job in Europe while I was still in my third year of college. I didn't want to drop out of school, but he promised me that I could go back to school overseas.
When we first moved to Paris, I thought I was living in a dream… the city, the culture, the food. I thought that my life was beyond amazing until he started yelling at me all the time and accusing me of all sorts of ludicrous things, from trying to sabotage him to having an affair.
The yelling and accusations began to increase exponentially for no reason at all. He wouldn't allow me to go back to school to finish my degree and forced me to remain in the home as much as possible.
I unexpectedly became pregnant. My husband and I were not planning on having kids so soon. When I told him he became irate and started screaming at me. After my daughter was born, my husband began being physically abusive to me and threatened to hurt our daughter, Nadia, if I didn't listen to him. Even though I did everything I could possibly do to not make him mad, he always seemed to carry this rage when he was with Nadia and I.
I wanted to leave him, but I was petrified that he would either harm Nadia or gain custody of her. I didn't know what to do or who to turn to for help. I went to an English speaking bookstore to get something for Nadia and saw a poster for Pathways to Safety International.
I contacted Pathways and spoke to Rachel. Rachel patiently listened to all of my concerns, connected me with an international family law attorney and helped me to safety plan. Within weeks I was able to escape. Pathways provided airline tickets for us to escape home, a legal consultation, emergency cash for diapers and food and transportation to my parent's house once I arrived in the USA.
Thanks to Pathways we are safe and able to begin our life without abuse.