Americans Overseas
Pathways to Safety International serves people of all genders, races, ethnicities, religion, abilities, age and their pets.
We serve the estimated 9 million Americans living overseas, the 80 million Americans traveling overseas annually, and 450,000 American military personnel and dependents overseas. Unfortunately, this population, as with any other population, is at risk for gender based violence, including sexual assault, domestic violence, dating violence, stalking and forced marriage.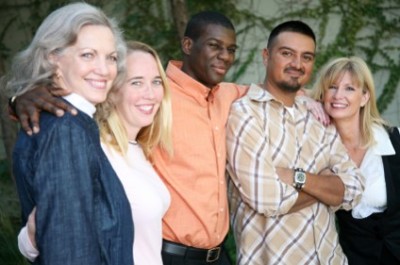 Pathways to Safety International is the only nongovernmental organization that specializes in serving Americans experiencing interpersonal and gender based violence abroad. As experts in the field, we believe that while violence is not a byproduct of culture, survivors abroad face additional barriers that require culturally sensitive services and intercultural awareness.
We offer a continuum of culturally sensitive services, including long term case management from advocates with intercultural backgrounds and experience working with sexual violence survivors, who have been specifically trained and are knowledgeable on the additional obstacles that American survivors abroad face. Depending on the situation, our advocates can assist with international danger to safety relocation, specialized international safety planning, referrals to seasoned international family law attorneys experienced with the Hague and international child custody cases, international transition services, and assistance with housing and other basic needs when a survivor has left their abuser, may it be back in the United States or in another area of the world.
OVERSEAS MILITARY VICTIMS
Pathways serves survivors of interpersonal and gender based violence coming from military backgrounds. Overseas military victims can face many obstacles in reporting abuse. Whether Dependent, Active Duty or Retired, often times it is unclear as to what services the military can provide and with what consequence to either abuser (many survivors are concerned of this) or to the income that the dependents receive. The process in reporting sexual violence in the military is a significantly different process than in the civilian world and can be significantly impacted based on the country where the survivor is stationed. Pathways works closely with the Family Advocacy Program to assist survivors in making informed choices regarding reporting, and to connect with resources. Learn More.
VICTIMS WITH DISABILITIES 
Pathways serves victims with disabilities who experience sexual abuse overseas. Victims may face extreme isolation resulting in limited resources and lack of information about personal relationships and opportunity to disclose if abuse occurs. In many places the survivor may be viewed as lacking social credibility, making it difficult to report or disclose abuse. This is especially true for survivors with disabilities in foreign countries. Around the world persons with disabilities are often viewed as second class citizens. Survivors with disabilities may rely on others to meet basic needs making them especially vulnerable to abusive power and control dynamics. Some abusers may even convince victims that no one else will ever love them because of their disability. Learn More.
LGBTQ VICTIMS ABROAD
Pathways is committed to providing inclusive LGBTQ services to people of all genders and sexualities. We serve LGBTQ survivors of sexual violence through our crisis office, providing culturally relevant, anti-oppressive support and advocacy to them, with the knowledge that they face additional barriers when accessing resources, both overseas and at home. Our services are free, 100% confidential, and inclusive of the wide variety of identities within the LGBTQ community. Our case managers are trained to provide emotional support and advocacy for self-identified LGBTQ individuals of all genders who are survivors of abuse. Learn More.
IMMIGRANTS AND REFUGEES
Pathways serves both American survivors immigrating abroad and foreign-born survivors immigrating to the U.S. with an American spouse or children who face additional barriers and obstacles. Many immigrant survivors are brought to the country as dependents on their abuser's VISA/immigration process making it difficult to leave the abuser. Abusers often withhold documentation of the survivor and their children, and even threaten to destroy it to maintain power and control. Survivors who are linguistic and cultural minorities face even more barriers of racism and xenophobia, not only from their abuser, but from society at large. Learn More.